WenAven Special Needs Sanctuary
December 2022 Feature Video
WenAven is Bali's first & only special needs sanctuary. Nestled at the front of a beach on the outskirts of the city, WenAven was built with a "one stop shop" concept where disabled dogs can receive all the treatments & rehabilitation necessary to get them to their full potential again. 
WenAven is a beautiful partnership born between Bali Rescue Dog Squad & Paws For Change AU in honor of a special little Shih Tzu who was rescued in 2021 with his little frail body engulfed in tumors.
Wen Wen held on for another 2 – 3 months after we strategically & carefully removed some of his external tumors but when it was time to remove the largest of tumors, we discovered the tumor had already entered his spleen & organs & he decided to give up his fight on the operating table. The tenacity & joy this little boy brought along with his strength for the 2 – 3 months he was with us touched the hearts of everyone who knew his story on a world wide level. 
And so, WenAven was born in honor of such a brave little boy who knew he was loved from the time he was rescued.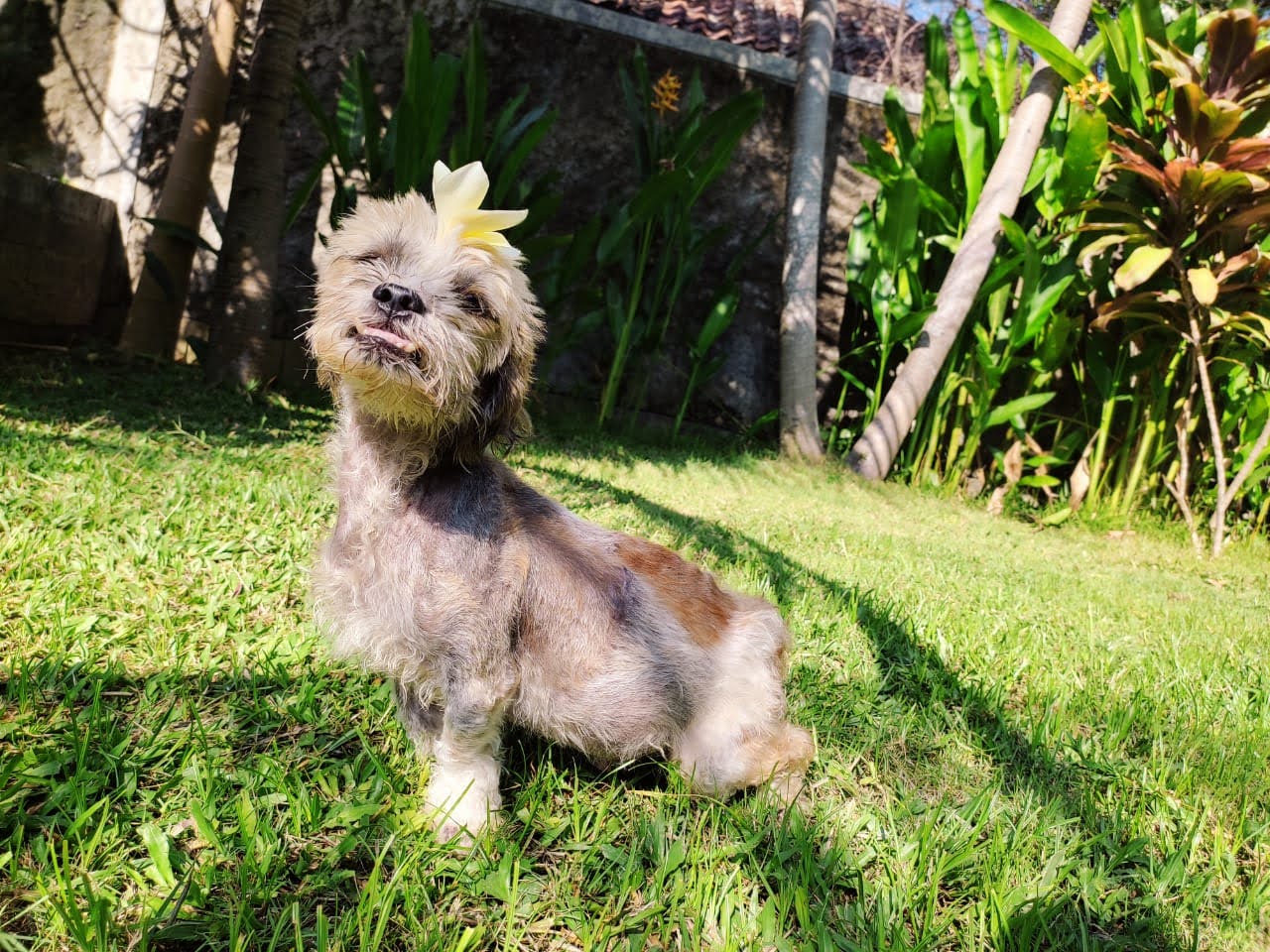 January 2022 was when WenAven officially opened.  Here special needs dogs receive treatment & rehabilitation, physio therapy, hydrotherapy in the form of a naturally heated pool via the sun, accupuncture, massages & are all fully equipped with international standard wheelchairs.
Our mission is to ensure our special needs dogs reach their full potential to ensure they can live their best lives possible, moving forward.
All special needs dogs are available for adoption however, due to the degree of difficulty finding adopters for even our heritage Bali dogs, our goal is for international adoptions.
For all enquiries regarding adopting a special needs dog, please click on each dog & make an enquiry.
Dogs Of WenAven Sanctuary