BRDS' Safe Houses for Dogs
February 2016, Bali Rescue Dog Squad opened the first safe house for dogs. In reality, Alison (the founder) used her own private home as a safe house for her newly rescued dogs. This home provided safety for up to 20 dogs any given time where they were treated, rehabilitated & prepped for adoption until Alison realized it was time to expand.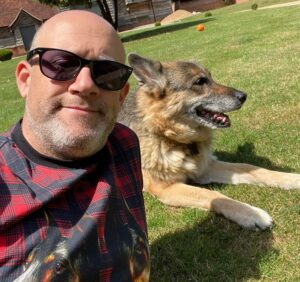 The second safe house opened in 2017 & is annually sponsored with the help of Barry Samms. Alison decided to name the safe house "Barry Samms' Safe House for Dogs" in honour of Barry. To date, this safe house has been home for up to 20 rescued dogs at any given time. Some of these dogs have lived safely in this home as loved pets for the full term
2019 saw the opening of BRDS' third safe house, on the next street up from safe house no.1. This safe house was intended for puppies however, some of these pups have grown into adults & call this their homes until adoption happens for them.
2020 saw the opening of our safe house for senior street dogs. A partnership was born on this year between Annie (Paws For Change AU) & Alison – Bali Rescue Dog Squad. This safe house is fully sponsored by Paws For Change AU hence named "Paws For Change Safe House for Senior Dogs" & has been home to over 30 senior street dogs who would have otherwise not survived on the streets.
Here, the seniors receive the best preventative & holistic treatments to prolong their lives. They are loved as pets, walked in nice surrounding sceneries twice daily & have their every needs met until they're ready to leave.
2021 was when the special needs safe house was born. For a year, this safe house was established while during this time, a sanctuary was in the making for them. In January 2022, the special needs dogs moved into their beach side sanctuary that can accommodate up to 50 dogs plus more if needed.  Surrounding this sanctuary is left over land that can be utilized if needed in the future. This safe house is named after a special little Shih Tzu who was rescued in 2021 covered in horrific tumors throughout his body & who fought on for another 3 months because he knew he was loved.  His name was Wen Wen & his legacy is WenAven – special needs sanctuary.
Currently Paws For Change Au & Bali Rescue Dog Squad are in the process of building a sanctuary for all other dogs, so all 3 safe houses can be closed down & consolidated.  Once this project is complete, we will then consider moving our senior safe house next to this particular sanctuary.
In order for our safe houses to run on a daily basis, a Patreon monthly donation page has been set up. Life after rescue is just as vital to our rescue dogs. They require feeding, internal treatments such as worming, tick/flea treatment & of course medical along with dog care.
Your monthly support is appreciated by the dogs & Alison.